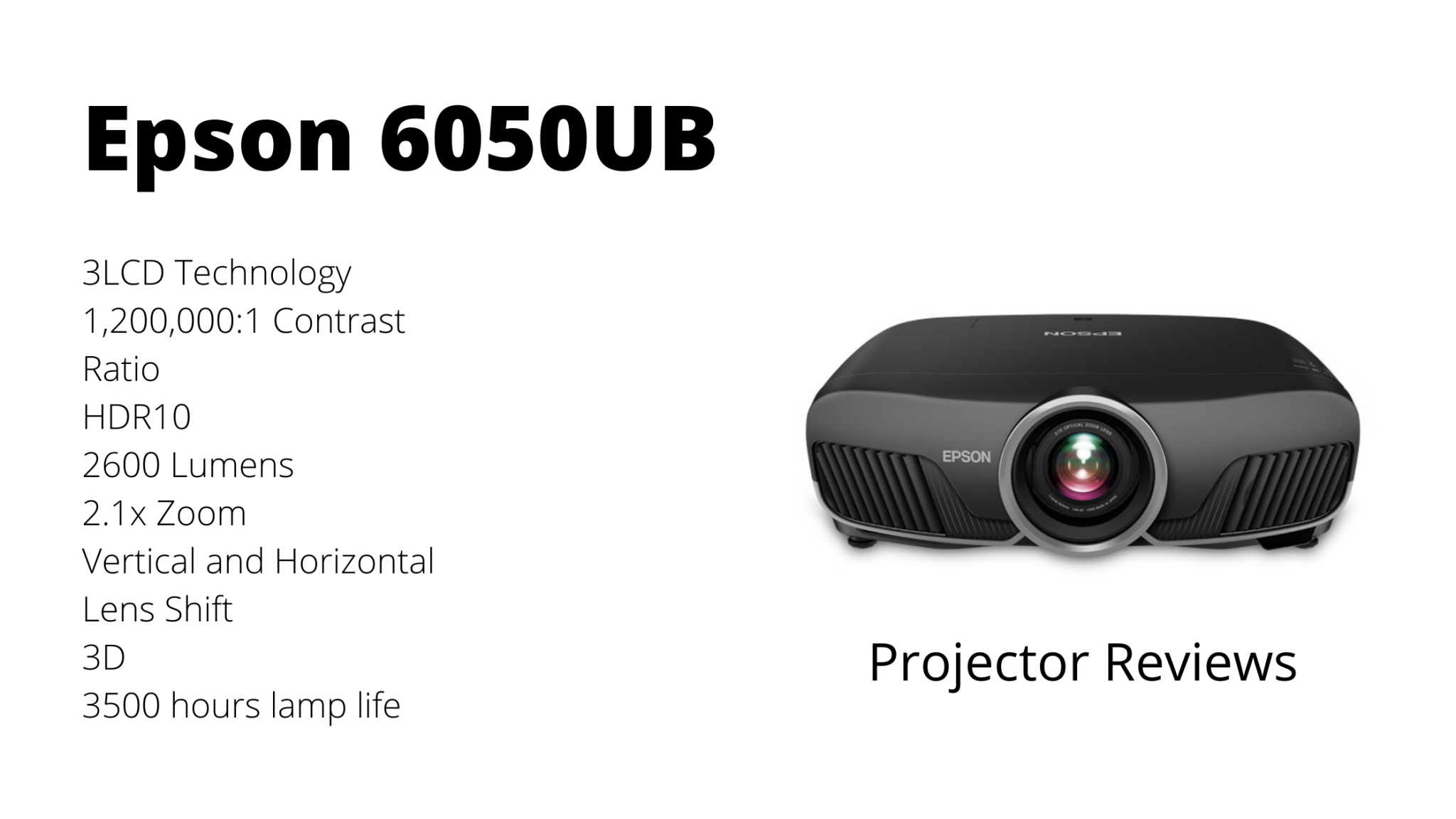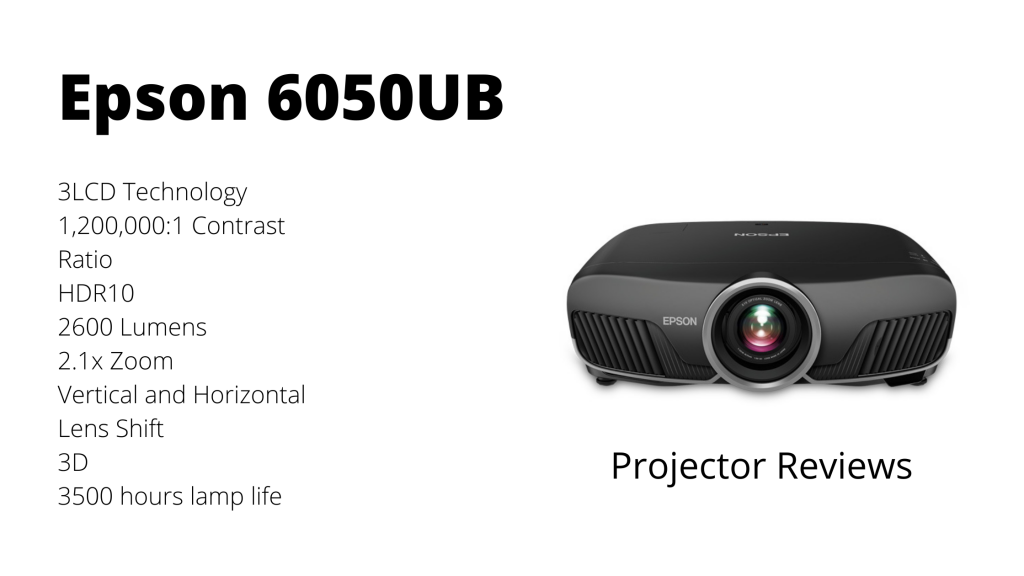 What is PRO-UHD all about in 6050UB?
Do not get confused it with 4K UHD, cause a PRO-UHD gets only half of what a 4K UHD's resolution is. Yes, you heard it right, the PRO before UHD doesn't make it more advanced than UHD here in this case. The PRO-UHD is a 4K Enhancement technology that simply shifts each pixel diagonally to get double Full HD resolution.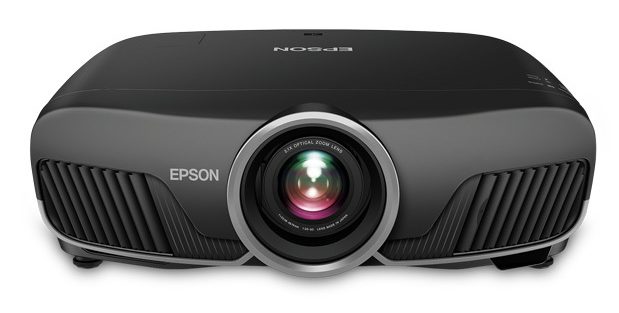 How good is the Contrast Ratio of 6050UB?
The key feature of 6050UB is its contrast ratio, which is 1200000:1 that helps it to project high quality contrast content on screen. It also comes with an Auto iris option, which can be utilized to optimize the image in certain color modes based on the brightness of the image that you are projecting.
The Auto iris setting on 6050UB automatically optimizes the projection based on the level of brightness in the projected content.
What projection technology is used within Epson 6050UB?
Pro Cinema 6050UB projector uses 3LCD projection technique with its 3-Chip design to deliver high-quality images and parallel processing capabilities. Epson claims that its 3LCD technology projects up to 3x wider color gamut and 3x brighter colors. As you might have already known, 3LCD technology prevents the rainbow effect, so no more headaches after a binge watch.
6050UB supports both HDR10 standard and HLG (Hybrid Log Gamma). Its H2 HDR processor does the full 10-bit HDR color processing that produces high performing HDR content.
Is it flexible enough to adjust the projection?
Similar to its previous UB models, 5050UB and 5050UBe, with its 3-Axis Precision Motorized Lens setup, it gives extreme flexibility by allowing us to shift the lens 47% on a horizontal axis on both left and right sides, similarly it allows 96% up and down movement on a vertical axis. Besides this, you can also zoom in and focus the content for a better fit for your screen. You can also save these adjustments as a preset within your projectors memory.
What all Resolutions does 6050UB support?
With its 4K Enhancement technology, Epson 6050UB can display the content in 1920 x 1080 x 2 resolution, and can go up to 4096 x 2160. It basically shifts the pixels diagonally to double the Full HD resolution. Other supported resolutions are 3840 x 2160, Full HD 1080p/i, HD 720p, 576p/i, and 480p/i.
However, you should note that it can only project a Full HD resolution for the 3D content.
Is it bright enough?
Epson 6050UB gains its color accuracy, bright and detailed content by producing 2500 lumens of both color light output and white light output. This also helps 6050UB to render high quality 4K content with an exceptional HDR performance.
How long the 6050UB lamp will last?
Epson claims that 6050UB life span in Eco mode is up to 5000 hours, whereas with its medium and high mode it can live up to 4000 and 3500 hours, respectively. If I include the life span of the spare bulb also, you will get a total of 7000 hours of lamp life even with high mode, which is a great deal.
How good is Epson Pro Cinema 6050UB for gamers?
Epson Pro Cinema 6050UB is a great option for gamers, as it supports 18 Ghz HDMI 2.0 port that can deliver 4K content with HDR at 60fps. That means the input lag should be very less, which is good for serious gaming experience.
What all ports or interfaces that 6050UB provides?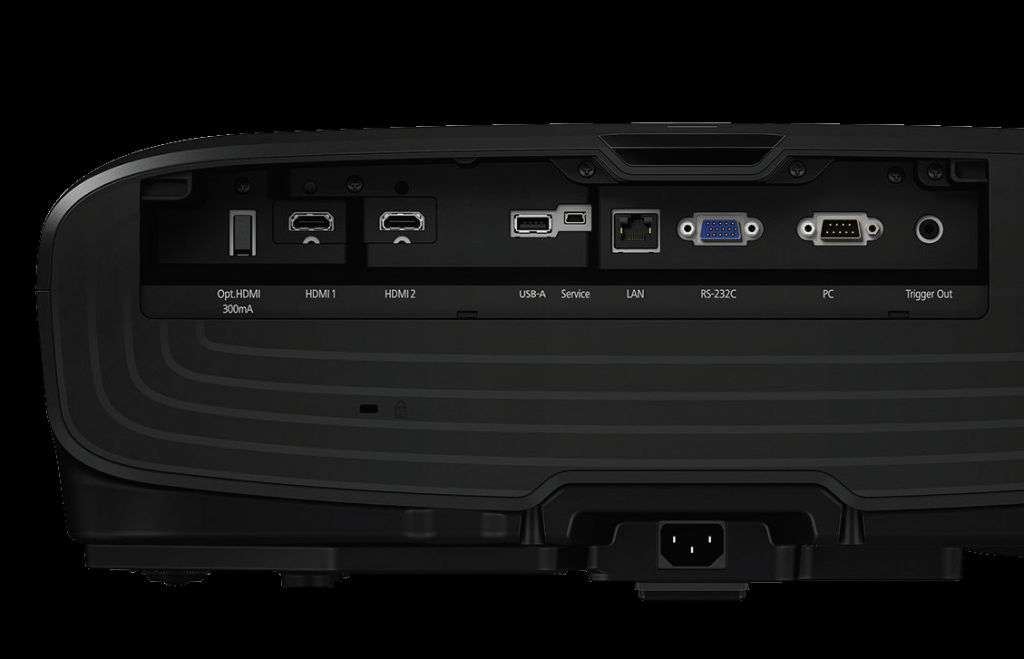 When we look for the connectivity, Epson 6050UB provides 2 HDMI 2.0 inputs, 1 USB Type A input for optical HDMI cable, 1 USB port, 1 Mini USB port, an RJ45 port, 1 D-sub 15-pin to connect computer, 1 RS-232c port, and 1 trigger out port.
What you get in the box of 6050UB?
Apart from Pro Cinema 6050UB projector, you will get a ceiling mount, a cable cover to keep your cables tidy, an extra spare lamp in case the one with the projector wears out, a power cord, two HDMI cable clamps, remote control with (2) AA batteries, and a Quick Setup Guide which you can also get it from Epson site using this link, in case you lost it.
What color modes does it offer?
Epson 6050UB provides various color modes to choose based on the room setup. If you are planning to keep the projector in a room which is full of lights or ambient light, you can set Dynamic mode. However, if you are planning to watch movies in a dark room, you can set it to either Natural or Cinema mode or Digital Cinema. If you are planning to fix it in a living room with all your curtains closed, you may set it to Bright Cinema mode. It also provides a B&W Cinema, if you choose to watch it in black and white mode.
However, for 3D content, it only supports 2 modes, 3D Dynamic for bright rooms, and 3D Cinema for dark rooms.
Can I replace the projector lamp myself?
As we discussed earlier, we receive a spare lamp along with the box which we can use in case the lamp is gone. So, yes, we can replace it ourself. In case you do not have spare lamp, you can buy ELPLP89 Replacement Projector Lamp and replace it yourself.
Before replacing the lamp, make sure you are turning off the projector, remove the power cord from socket and let it cool for sometime.
What is the Cinema Filter feature?
When you are watching a movie in a dark room, it would be nice to switch on to Epson's Cinema Filter, which automatically improves color reproduction in a dedicated dark theatre.