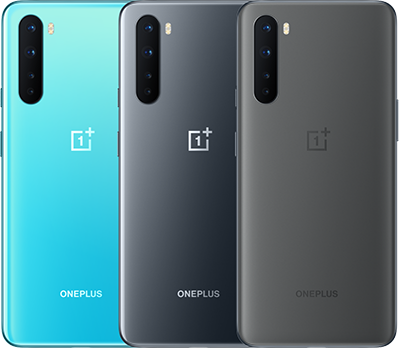 A great affordable and spec loaded phone.

After repeated success of their flagship phones, it looks like OnePlus wants to reach-out to the midrange segment now. OnePlus Nord launched in Aug 2020 is definitely putting a great competition.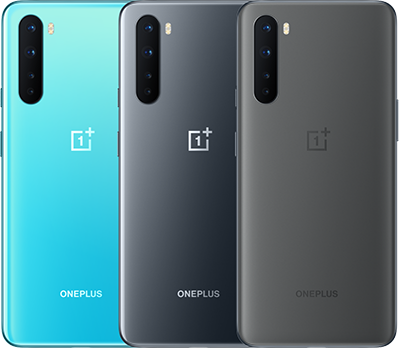 It has everything that people are searching for, a gaming processor, more RAM, whopping 48 MP rear camera, dual cameras at front. It's too much to bargain.
Design
In the design segment, Nord doesn't give you so many options to choose from. Nord comes in only 2 colors, Blue Marble and Gray Onyx. The size of the phone is 6.44 inches, with a height at 158.3 mm and width at 73.3 mm.
Volume button is placed to the left of the screen. On the right-hand side of the phone, Alert Slider is featured on the top and Power key is placed just below to that. The Alert Slider comes handy in quickly putting your phone into silent mode in a busy meeting.
The linear speakers are placed to the bottom right corner of the phone.Nord features the in-display fingerprint sensor like its flagship variants. Nord also ditches the 3.5mm audio jack. So, you have to use the Type-C port for plugging the earphones. Yes, that means you also have to purchase a Type-C supported earphones if you prefer the wired ones. The linear speakers are placed to the bottom right corner of the phone.
Nano SIM slot is placed to the bottom left corner. Between the charging port and SIM slot it features the noise cancelling microphone.
The receiver of the phone is placed to the front top edge, leaving most of the front side of the phone to the screen. You can see the screen from edge to edge, but you have to compromise with the dual front cameras which take up a tiny space to the top left corner of the screen. It can be a distraction to someone who mostly prefers to watch movies and play games on the mobile.
The Rear Camera is positioned at left top corner. All the 4 lenses are placed in a vertical line. The array of these lenses is embossed making it vulnerable for wear and tear, a back case is a must protect it.
Performance
OnePlus Nord is powered with the 5th generation Snapdragon 765G, a Hexagon Processor and an AI engine for the blazing fast performance. The Adreno 620 GPU renders faster graphics improving the overall visual and gaming experience.
In terms of memory, Nord is equipped with LPDDR4X RAM which is quite old. LPDDDR5 could have been better considering the fact that Nord is 5G ready. But it is understandable that they should cut the costs somewhere to make it affordable.
There are 3 variants available in the market, 6GB RAM with 64GB internal memory, 8GB RAM with 128GB, 12GB RAM with 256GB. The lower variant should be good enough for day-to-day activities and occasional gaming. The higher variant would be best for the gamers.
Nord comes with a non-removable battery with 4115 mAh, which I feel should be good enough to last for the whole day. It also comes with a Warp Charge 30T fast charging.
Connectivity
OnePlus Nord comes with an age old USB 2.0 which could have been USB 3.0 at least. But if you transfer data very occationally this may not bother you much.
Like its flagship variants and predecessors, Nord features Dual nano-SIM slot and it is a 5G ready mobile.
Connecting with NFC enabled devices is super easy as Nord has NFC enabled.
Camera
OnePlus Nord features a total of 6 cameras, 4 in the rear and 2 in the front. These cameras help Nord create amazing pictures and videos.
The main rear camera sensor is Sony IMX586. This 48 megapixels camera can create very detailed images. Having aperture f/1.75, it can take more light and can create good low light images too. It also features both OIS and EIS which help in stabilizing your photos and videos, respectively.
On the rear side Nord also sports an Ultra wide-angle lens with 8 megapixel having aperture f/2.25, a Depth lens with 5 megapixel having aperture f/2.4, and a Macro lens with 2 megapixel having aperture f/2.4.
A dual flash is sported just beside the rear camera.
The front camera is a Sony IMX616 with 32 megapixel and f/2.45 aperture. It is supported by an Ultra wide angle lens with 8 megapixel and aperture of f/2.45.
Conclusion
No doubt that OnePlus Nord gives a tough competition at the midrange segment with its overloaded features. Nord shines in the performance and camera areas. It is a value for money with an affordable price range.
Affiliate Discloser: As an Amazon Associate, we may earn commissions for qualifying purchases.